Nature campsite in Marais Poitevin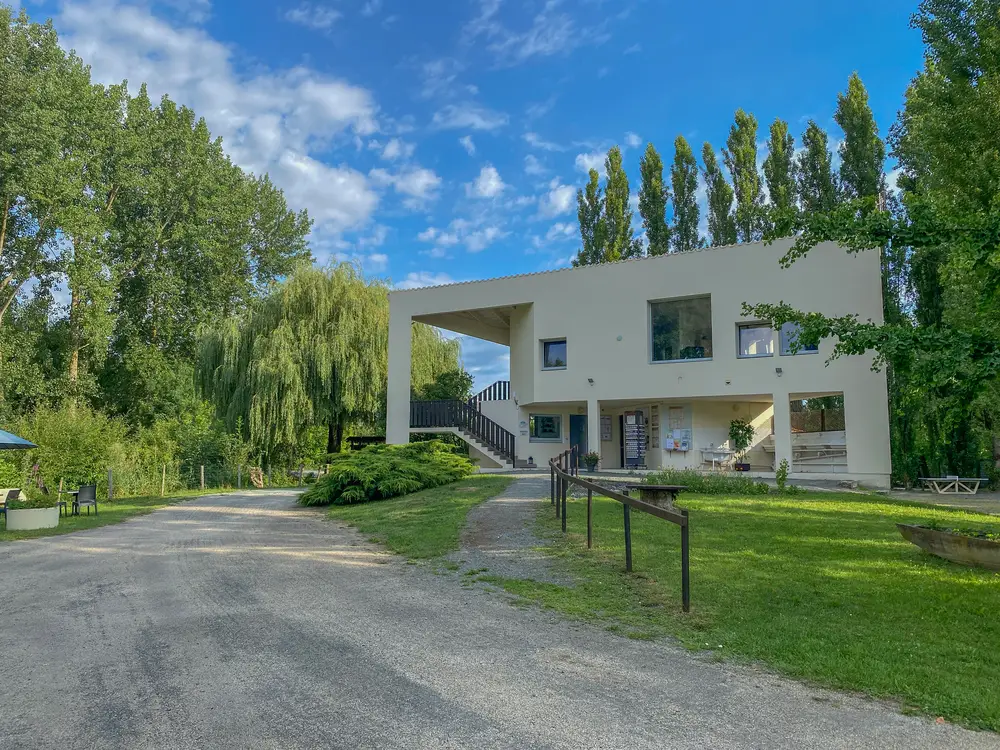 We are delighted to welcome you to our small family campsite with 57 pitches.
Le Marais Sauvage campsite is the ideal place to reconnect with nature and rediscover local tourism, while respecting the environment.
And because "nature" doesn't mean lack of comfort, you'll find all the services you need.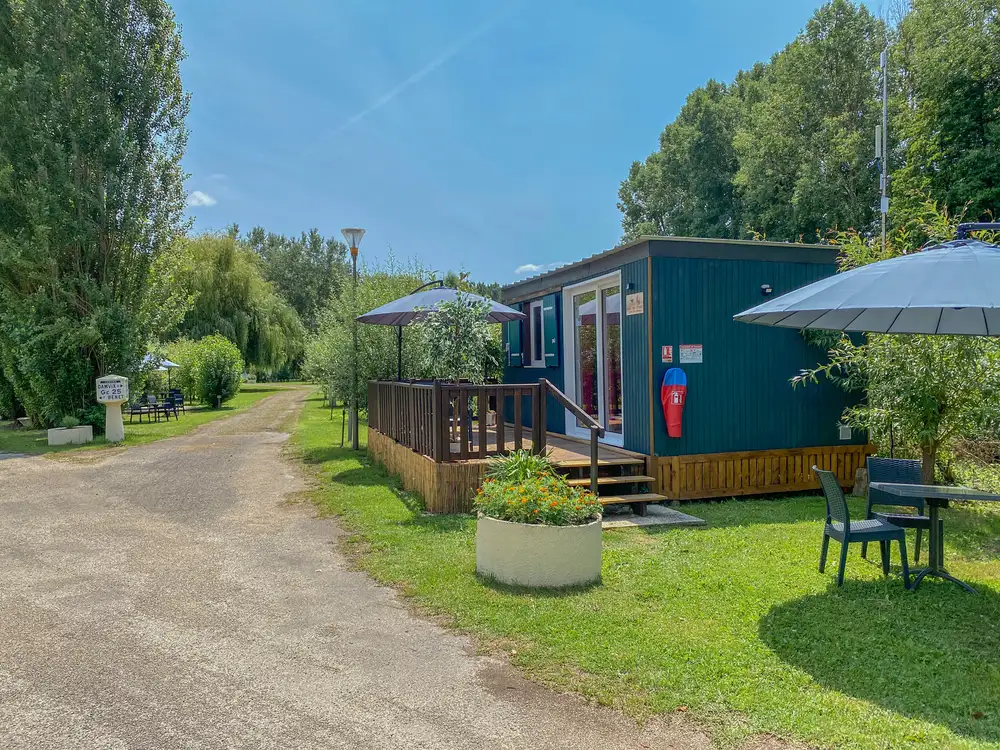 Snack-Bar at Le Mazeau
Our snack bar offers buckwheat pancakes and tasty crepes. Whether you prefer a savoury or sweet filling, our galettes and crêpes will satisfy all your gustatory expectations.
We also offer a wide selection of beverages. Whether you want to refresh yourself with sparkling sodas, enjoy a glass of wine, sip a cold beer with friends, or simply relax with a hot drink, we've got you covered.
Enjoy our friendly, relaxed atmosphere at the snack bar, where you can feast on our Breton specialities while spending a pleasant moment with family and friends.
Read the Snack menu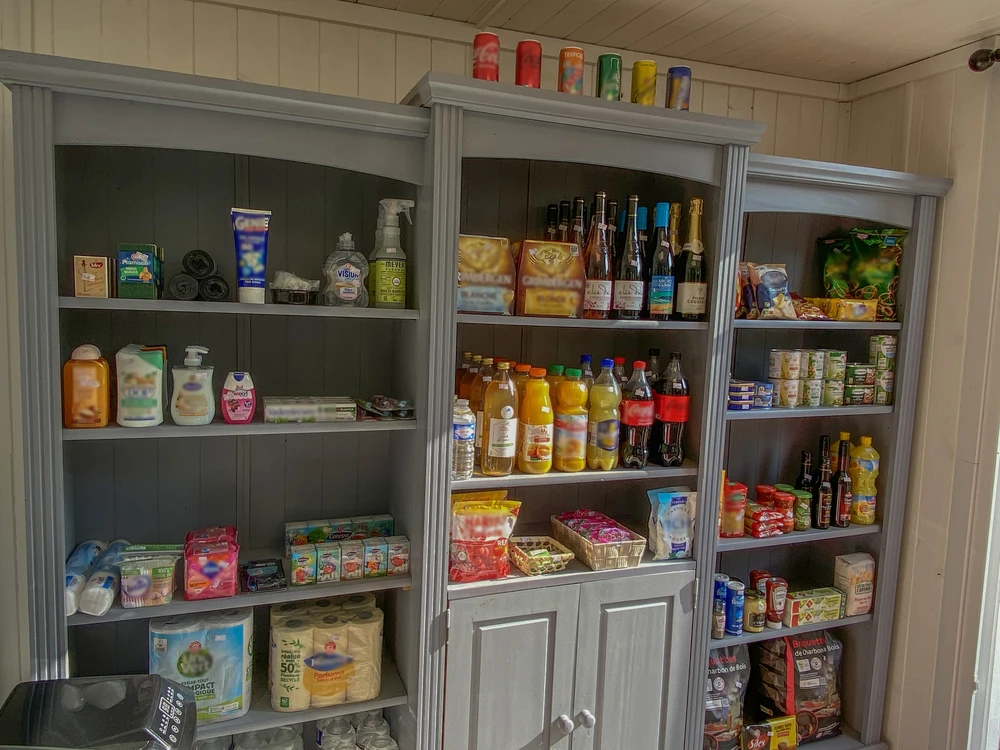 Because a breakfast without butter or coffee is the best way to get your day off to a bad start…
We offer a small grocery store for your convenience!
Flour, sugar, cookies, pasta, milk, soft drinks… you'll find all the essentials.
For fruit and vegetables, meat and charcuterie, our village grocery store will be delighted to welcome you.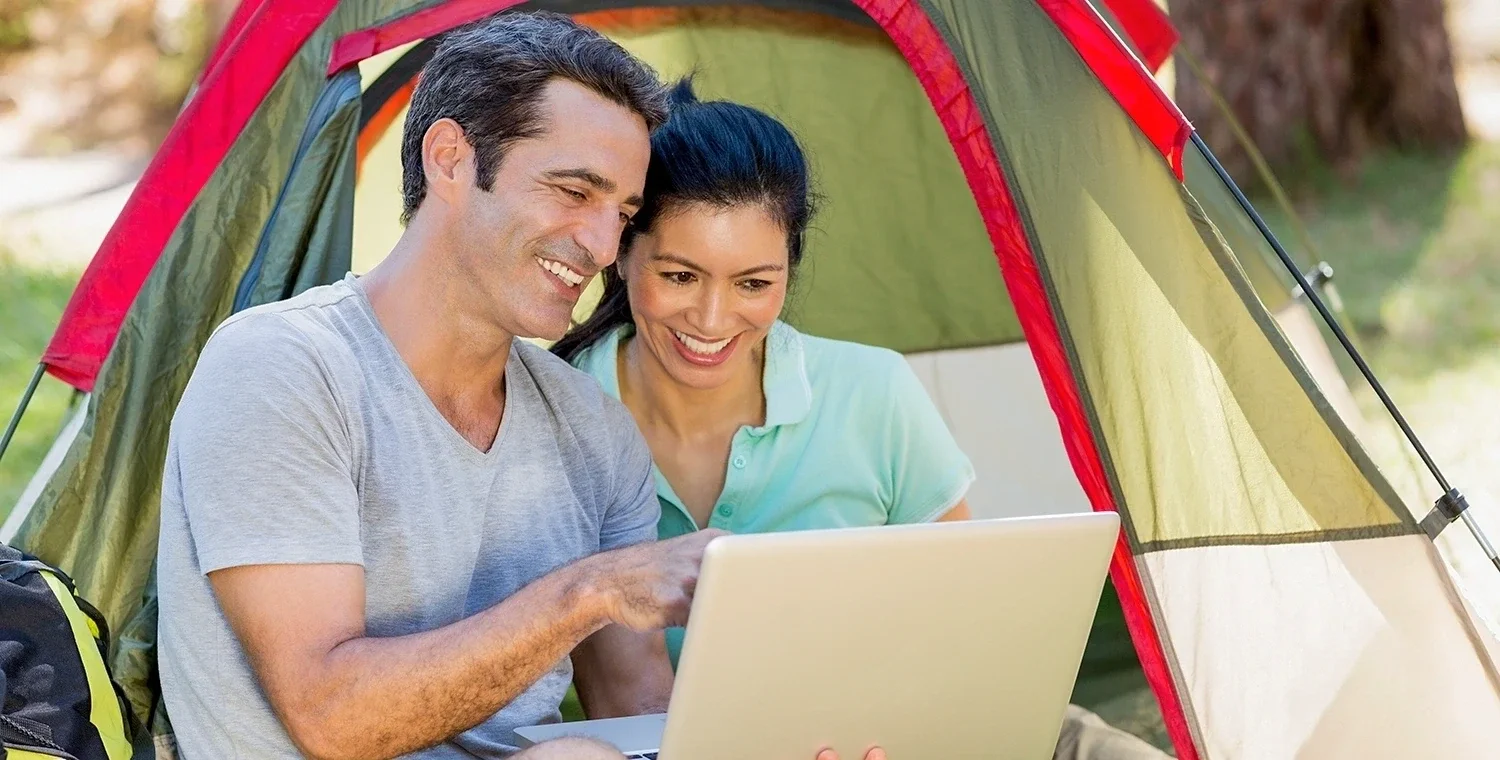 Stay connected with wifi
Nature vacations don't have to mean no connection!
We therefore offer you free Wi-Fi at reception, in the snack bar/bar and in theplayground.
The Wifi code will be sent to you free of charge on arrival and will be valid 24 hours a day, until the day of your departure.
And because your time is precious, especially when you're on vacation… we've got you covered with fiber.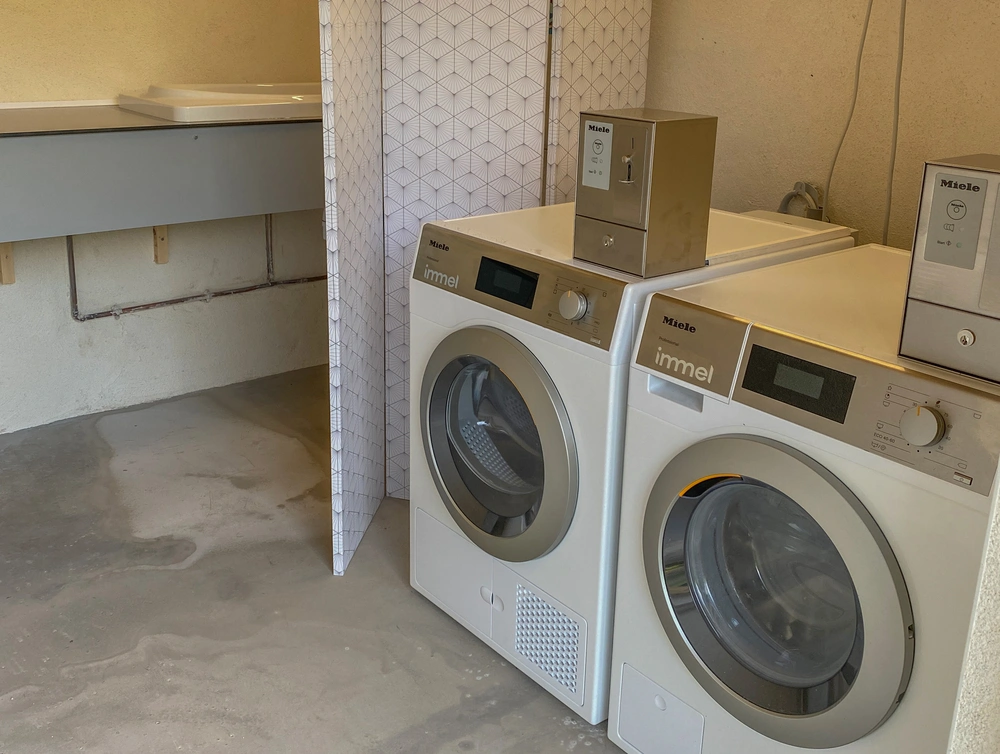 Our laundry and nursery area has been entirely designed and created with your comfort in mind.
We offer you new, high-quality, environmentally-friendly equipment.
A 7kg washing machine and 8kg tumble dryer are available.
For the little ones, a nursery area with changing table and baby bathtub is available in an enclosed room.

Bread depot
at the campsite
We are pleased to offer you a bread and pastry drop-off service, in partnership with our village bakery.
To take advantage of this service, simply place your order before 7:00 p.m. the day before, and pick it up at the bar from 8:00 a.m. onwards.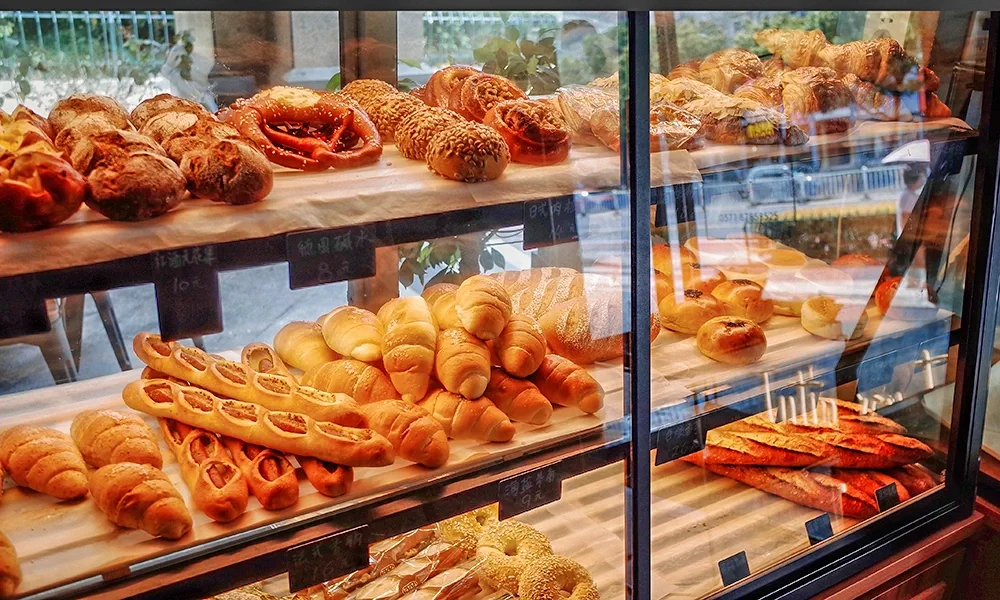 Le Mazeau, a small village with a population of 450, has everything to seduce you: bakery, bar-grocery, wine cellar and restaurant!
But Le Mazeau is also a place where you can enjoy an authentic break with a detour to the old dairy, where you can meet artists and craftsmen, before setting off to discover the Marais on a boat or bike ride from the landing stage just a few steps from the campsite.
Discover our ecological commitments and bike tourism