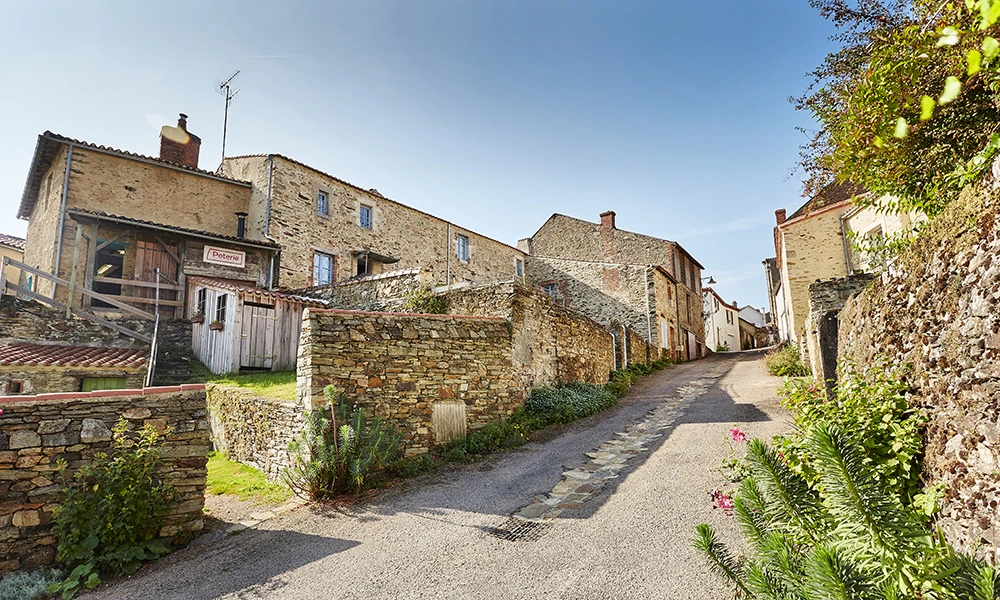 From Sables d'Olonne to Noirmoutier, via Ile d'Yeu and Saint-Gilles-Croix-de-Vie, you'll discover the rich heritage of the Vendée, through its towns, villages and islands.
Le Mazeau in the heart of the Marais Poitevin, Sallertaine in the middle of the salt marshes, Pouzauges, an ancient fortified town dating back to the Middle Ages, Mallièvre on the banks of the Sèvre Nantaise and Mouchamps, a small town full of character, are sure to win you over.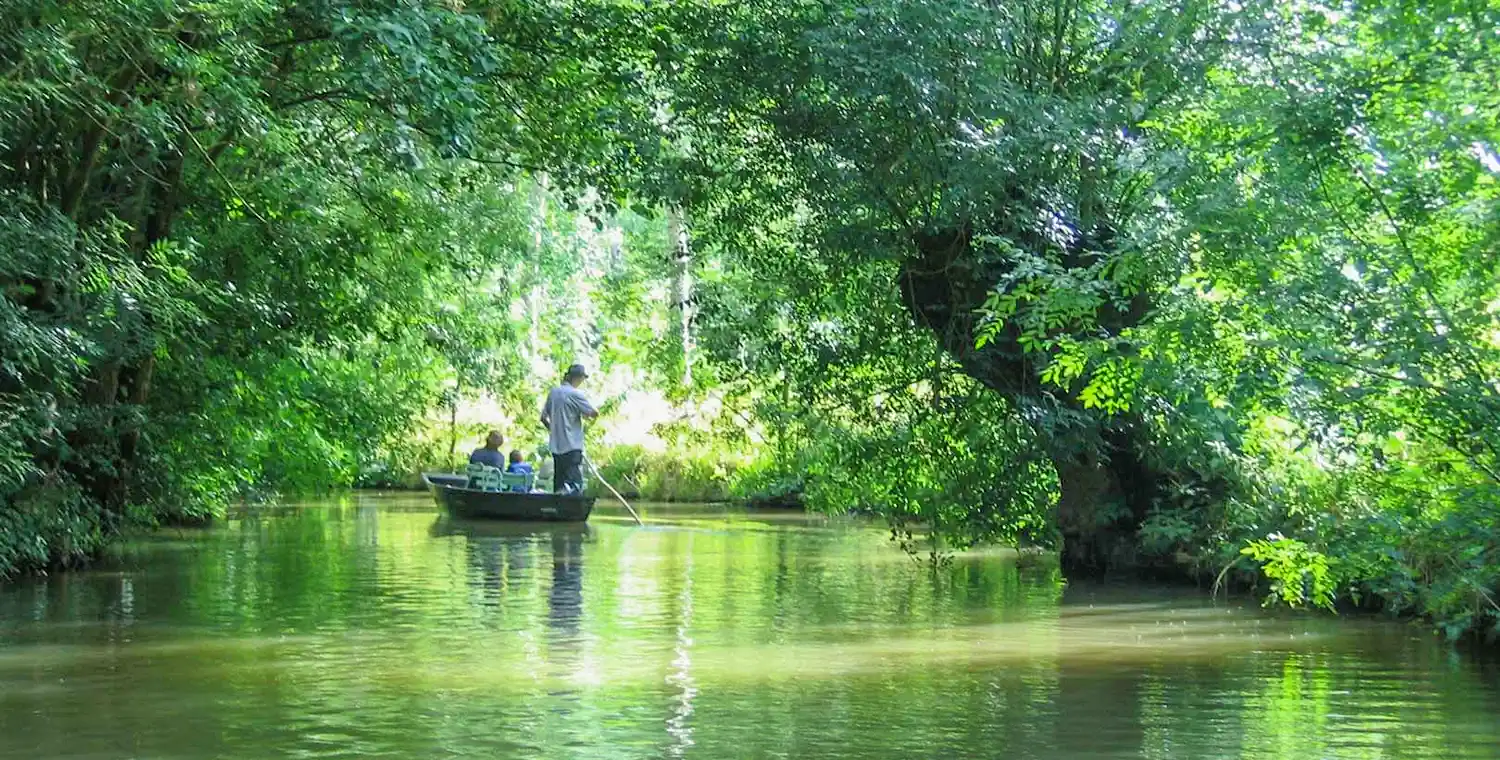 Cultural visits in Vendée
The Marais Poitevin is a natural region that has been shaped by man. It is made up of three distinct areas: the maritime marsh, the dried marsh and the wet marsh, where our campsite is located, as well as the Venise Verte pier, the ideal starting point for your visit.
Nearby, you can visit Maillezais Abbey, the Maison de la Meunerie in Nieul sur l'Autise, the national nature reserve at Saint Denis du Payré and, of course, the Musée du Donjon in Niort.

The Vendée coast in
one hour from the campsite
If you love wild, sandy coasts, you'll love the beaches of the Vendée!
You'll be spoilt for choice at La Terrière beach in La Tranche-sur-Mer, bordered by sand dunes and a pine forest, at the large south-facing beach in Les Sables d'Olonne, or at Le Veillon beach in Talmont Saint Hilaire, home to the largest dune in the Vendée.
Sleeping at our campsite, in the peace and quiet of the countryside, while still being able to enjoy a beautiful day by the ocean, seems to us the ideal choice for avoiding mass tourism and its inconveniences.
On the shores of the Atlantic Ocean, facing the islands of Ré, Aix and Oléron, La Rochelle is sure to win you over.
Nature escapades, gourmet encounters, city strolls or festive get-togethers, there's something for everyone.
You're sure to enjoy a lovely stroll from the old port to the old town, with its famous aquarium, of course, but also the Gabut district and its colorful wooden houses.
Located just 50 minutes from La Rochelle, our campsite is the ideal starting point for a fantastic day out.
Discover the Marais Poitevin, activities and cycle tourism in Vendée